What is this new buzz about a tiny island called Bali? Do not scratch your head and get confused over it. Check out this Top 10 Amazing Places To Visit In Bali and then you will know why!!!
Ubud monkey forest

Ubud monkey forest is actually a temple area with green forest and a lot of monkeys. People usually visit here to have some crazy company with monkeys. Pay a visit and befriend some monkeys.
Seminyak
Seminyak is a region in Bali, Indonesia, with many luxury hotels, villas, and spas, as well as high-end shopping and restaurants. You can have a lively night with the backdrop of stunning beaches, lined up with vibrant bars in Seminyak.
Uluwatu Temple

Placed in the top of the cliff, this temple is the epitome of Balinese culture. There are traditional dance and drama performances during the majestic sunset hours in this temple.
Tegalalang Rice Terraces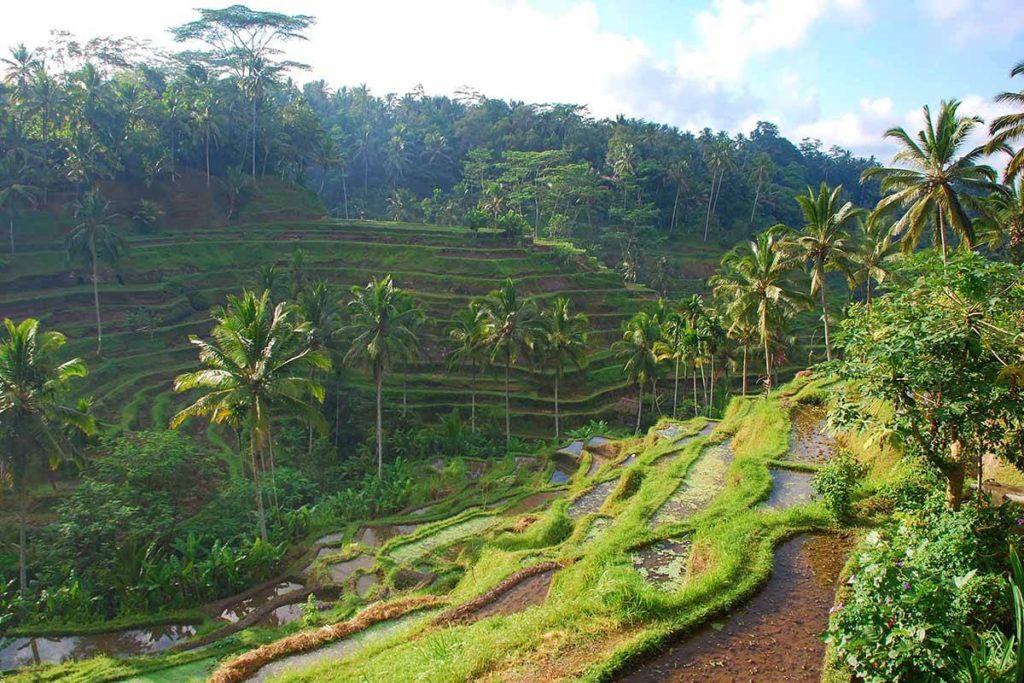 Be close to nature by lingering around the muddy Rice Terraces of Bali.
Tegalalang Rice Terraces is one of the main attractions of this Island, that offers the travelers spectacular sight of nature and relevant penetration into the locals' lifestyle and practices.
Tanah Lot Temple
Temples are in plenty in Bali, but each one has its unique beauty. One such temple in Bali is Tanah Lot Temple which is perched on an offshore rock at the ocean. The location of the temple itself is breathtaking- perfect for taking a selfie during sunset.
Tirta Empul Temple

The locals of Bali believe that soaking yourself in the holy water of Tirta Empul Temple will heal your body and soul. The tourists won't believe it, but it's definitely a great experience.
Lovina

Lovina is famous for snorkeling, scuba diving, and dolphin watching. That is the main reason why adventurers from all over the world travel to this destination to have some adrenaline pumping moments.
Ubud Art Market

Ubud Art Market sells creative art pieces and souvenirs. It is a perfect place to have some shopping. Moreover, it is the cultural hub of Bali which trades unique and authentic products that represent the beautiful island.
Besakih Temple

Besakih Temple is the largest temple (complex) in Bali that comprises of at least 86 temples that date back to more than 1,000 years ago. The temple hosts more than 70 religious ceremonies every year in which Hindu followers from all over the island gather and attend.
Mount Batur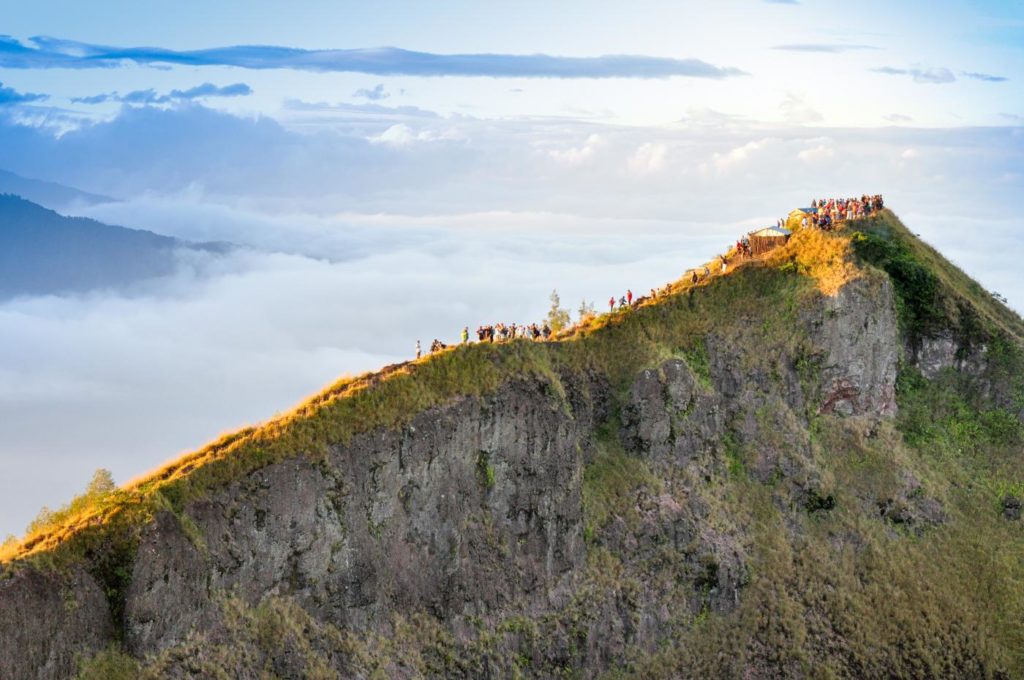 Mount Batur is well known for the magnificent sunrise scenes. There are local deals which will take you on a hike up to the mountains, where the tourists can watch the sunrise with the backdrop of the nearby Mount Abang and the Batur Lake.
Bali is just AMAZING!!! Hope you can understand that from the above Places To Visit In Bali. Book your next holidays to Bali with Sabsan Holidays.