People choose to spend their vacations in different ways. Some of them love to have adventures, and some want leisure time away from their busy lives, but everybody wants to stay safe while they travel. Not all the prominent tourist spots around the globe guarantee a safe stay doesn't mean that these lands are forbidden. Take a look at this Most Dangerous Tourist Destinations In The World and decide whether to add these places on your bucket list.
Death Valley, California, and Nevada, USA
As the name says, this place is having a bad reputation for man missing cases. Well, there are no ghosts or haunted activities happening here.
Death Valley is an area located between Nevada and California, and it covers around 3000 square miles. The place recorded the highest temperature in the world,134 °F (56.7 °C) and people have died because of heatstroke and dehydration.
The Cliffs of Moher, Ireland
The Cliffs of Moher is one of the scenic and the most beautiful places in Ireland. However, beauty is accompanied by dangers. The unpredictable wind and rain will make loose gravel, and the weak cliffside falls into the ocean. It had happened before several times and caused fatalities. Hence, hiking on the cliff is dangerous.
Skellig Michael, off the coast of Ireland
Another destination in most dangerous tourist destinations in the World is in Ireland called Skellig Michael is prone to fall rocks, and the stone stairs, which are more than 1,000 years old. Though the destination got featured in famous movies, this place has absolutely no safety features. You have to travel by boat in the rough waters to get there, and there is no food, water, visitor centers, toilets, or shelter in this place.
Bikini Atoll, Marshall Islands
The Marshall island is contaminated with the radioactive cesium-137, a consequence of serving as a nuclear test site in the 1940s and 1950s. Though the destination is one of the most pristine sports fishing and lagoon diving in the world, this place has been abandoned because of this reason. Moreover, the transportation facilities on this island are limited.
Valley of Death, Russia
This valley of death is extremely different from the valley of death in the USA. The beauty of this valley comes with potential dangers. The toxic gases in this place kill all plant life and make travelers feel instantly sick when they visit.
Praia De Boa Viagem, Brazil
This stunning beach in Brazil is a breeding ground for sharks. Around 56 shark attacks are documented at Praia De Boa Viagem between 1992 and 2012, and most of them ended up in severe fatalities.
Danakil Desert, Ethiopia, Africa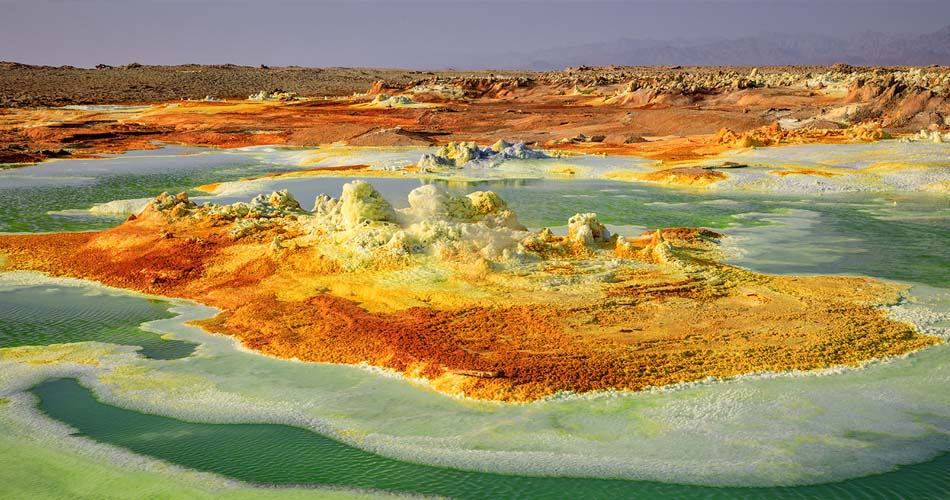 The Danakil Desert is extremely hot with a temperature of 120 degrees F (50 degrees C). The place is filled with active volcanoes and geysers that spit toxic gases.
Hawaii's Volcano Tours
People tend to hike or bike up to the active volcanoes in Hawaii. Both these activities had track records of death and accident rates. Between 1992–2002, Hawaii Volcanoes National Park reported 40 deaths and 45 major injuries. Most of the accidents in this region occur due to scalding ocean water, flying rocks, and lack of experience in hiking.
Yosemite Half Dome, Yosemite, California, USA
Hiking in this Yosemite Half Dome is hazardous. It takes one day to climb over 5,000 ft of the hiking trail, and the last 400ft is very much vertical. You need to use cables to complete the climb on that vertical part.
Around 60 people have died on Half Dome, and there is a section on the half dome called death slab, where accidents frequently occur even if it is not wet.
The Kokoda And Black Cat Trails, Papua New Guinea
The Kokoda And Black Cat Trails is one of the most dangerous treks which require a hike, swim and climb to get there. The hike takes more than six days to complete where people are exposed to threats such as dehydration, broken bones, and illness. However, the attacks on groups by people wielding machetes which happened in Sept. 2013 was the biggest threat.
You might definitely want to do some thorough research before visiting these places. You can approach sabsan Holidays for all your travel requirements and queries, we will suggest the best tour for you.