There are more than17,000 islands in Indonesia, but Bali outshines all. There would be some really cool reasons for that, right? From powdery beaches to the mythical lifestyle, Bali has everything to beat the other renowned island destinations. Check out the top reasons to visit Bali from Dubai below and learn what makes this island unique from others.
Mesmerizing beaches

The endless number of beaches will make sure that there is a beach for everyone in Bali- that suits every mood and every need. The astounding beaches with turquoise blue water, powdery sands, and limestone cliffs in Bali will give therapeutic effect for the tourists. A beach break from Dubai is not a bad idea after all!
Delicious food
Are you a food lover? Then lay your hands in the flavorsome Balinese food that awaits you there. Bali food is exceptionally delicious with vibrant flavors, and it is very cheap as well. Eat like a local in Bali without regrets.
Amazing nightlife
If you are expecting natural beauty and beach in Bali, then you are wrong. Bali is just more than that.
Nightlife in Bali is just beyond amazing. The live music or DJ's performing on rooftop clubs and beach shores are definitely going to gift you an extraordinary time in Bali.
Breathtaking adventures
Bali has everything for everyone. The adventure seekers will definitely find some adrenaline pumping activities in Bali. From scuba diving to snorkeling, hiking the volcanic mountains, Bali has everything to satisfy your adventure cravings.
Splendid natural beauty

It is quite natural to expect beaches when you learn Bali is an island destination. But the reality is different. Bali is an island blessed with scenic natural beauty. Lush greenery mountains, spectacular lakes, impressive waterfalls, beautiful terrace rice fields, flower gardens, gushing sacred rivers and hidden canyons all make up the island's landscape.
Excellent accommodation

One of the main highlights of Bali is its accommodations. From affordable hostels to the luxury villa, Bali hotel developers have gone out of the box to provide a fantastic experiential stay for the tourists. Most of the hotel and resorts have swimming and infinity pools which themselves is an attraction.
Impeccable hospitality

Balinese people are one of the friendliest people in the world. They will sweep your feet with warm hospitality and will make you feel like home.
Shopping paradise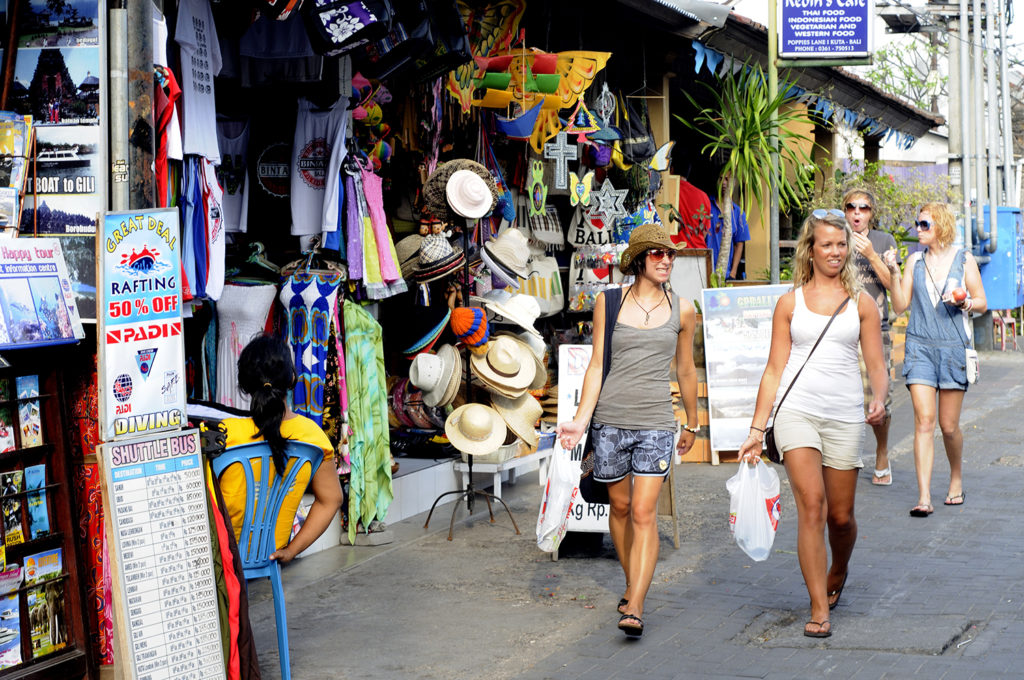 Bring an extra suitcase, because you can't stop shopping from Bali. Bali has traditional markets, branded shops, and stylish boutiques where the tourists with strong currencies can benefit more.
Are you convinced with our reasons to visit Bali from Dubai ? Sabsan Holidays are having fixed departure as well as customized tour packages to Bali. Contact us for more details