Visa is a big glitch when it comes to planning a trip to an international destination. The daunting paper works and endless formalities will add fuel to the procrastinator in you. However, there are few visa free countries for UAE residents and visa on arrival for UAE residents, and we have compiled the detailed list of these places below.
List of visa on arrival for UAE Residents
| | |
| --- | --- |
| Malaysia | Singapore |
| Hong Kong | Russia |
| Indonesia | Armenia |
| Georgia | Mauritius |
| Azerbaijan | Seychelles |
| Kyrgyzstan | Ukraine |
#1. Malaysia
Active city life, serene beaches, scrumptious food, and fantastic wildlife- pretty much sums up the wonderful country, Malaysia. Traveling to this country is altogether a unique experience. It is a vibrant and exotic land that has plenty of technological and cultural prosperity. A lot of ancient festivals complement this cultural diversity. Indian, Chinese, and Malay have their share of festivals in this country. Moreover, you will get to see plenty of flora and fauna in the lush green forests of Malaysia.
The cultural diversity and the tradition of this Asian country are attracting tourists worldwide.
For residents: E visa for Indians, Pakistanis, and Sri Lankans. Visa on arrival for Egyptians, Syrians, Filipinos, and Jordanians.
For citizens: Visa on arrival with stay up to 90 days.
#2. Hong Kong
Hong Kong is one of the most acclaimed travel destinations in the world and is a paradise for tourists. You will not find the sensory feast offered by the mesmerizing neighborhood and enchanting skyline of Hong Kong anywhere else in the world. From the cosmopolitan streets of the city to the rustic villages and bohemian corners, Hong Kong has a plethora of things to offer. The place is also famous for its delicious food and exciting nightlife.
The victoria peak, ocean park, and Disney land are the most famous highlight of Hong Kong Package. The Disney land is build to accommodate 34,000 visitors a day. Victoria Peak is a 552m tall mountain overlooks the Kowloon City and Victoria Harbour, offering breath-taking views at night. Ocean Park is a marine-themed amusement park that attracts 5 million visitors a year.
For residents: Visa on arrival for Egyptians, Jordanians and Filippinos.
For citizens: Visa on arrival with stay up to 30 days.
#3. Russia
Explore the ancient fortress, glamorous castle, and epic churches in Russia. The country covers Asia and parts of Europe, and hence, it has a rich mixed culture to explore. It is necessary to take a few weeks to enjoy the beauty of Russia considering its size and places to explore. Moreover, the winter of Russia is mesmerizingly beautiful, and the touristic spots are definitely going to make an imprint on your mind.
There are a lot of things to do in Russia- exploring, rafting, and sailing. There are mountains to do hiking and rivers for rafting. However, there are other adventurous tours, such as jeep tours and aerobatic tours. If you are a less adventurous person, you can enjoy the art, language, custom, culture, and architecture of Russia.
The biggest country in the world one of the visa free countries for UAE residents, it has everything to gratify the traveler in you.
For residents: Visa formalities are there
For citizens: Visa on arrival up to 30 days stay

#4. Singapore
Hanging top on the hit list destinations in Asia, Singapore is the melting pot of culture with plenty of astounding places to explore. It is a cosmopolitan Asian city with multicultural diversity. Though the city is all about luxury and glam, it is an affordable place to visit. Singapore tourism offers an organized, safe, clean, and friendly environment for visitors. From exciting shopping options to food, vibrant nightlife, and amusement parks, Singapore has everything to satisfy the wanderlust soul inside you.
Singapore Zoo, Orchard Road, Jurong Town, Sentosa Island are the main touristic spots in Singapore. Orchard Road is Singapore's main shopping area and center of tourist activity, whereas Jurong Town is the center of the Singapore industry and home to several popular tourist attractions. A trip to Sentosa is a mandatory thing to do in Singapore. The island accessible through cable cars has beaches, museums, aquariums, parks, rides, and much more.
The city is buzzing with travelers and bloggers since the island has to offer a lot in terms of touristy stuff.
For residents: E visa for Indians and visa on arrival for Sri Lankans and Filippinos.
For citizens: Visa on arrival up to 30 days stay.
#5. Indonesia
With over 17,000 islands, Indonesia is a country with a massive possibility for adventures. And Bali is the most famous island destination in Indonesia, covering around 5000 square kilometers. This volcanic island is gaining popularity among travelers due to genuine reasons. There are plenty of things to do in Bali, such as horse riding, water sports, Bali safari, and Marine Park, white water rafting, trekking, bungy jumping, surfing, etc.
Apart from these above activities, you can explore the rich culture and heritage of Bali. These are boho markets and shopping areas that sell unique and exciting pieces of stuff. Ubud market is one such place to grab some impressive pieces of stuff.
The islands are filled with stunning waterfalls, idyllic beaches, green volcanic mountains, and rich culture, which is why the tourists are flocking to this amazing country.
For citizens: Visa on arrival up to 30 days stay
For residents: Visa on arrival for Indians, Filipinos, Jordanians, Sri Lankans.
#6. Armenia
Armenia is the most favorite destination of the Middle East residents that offers greenery, snow, history, and culture. Known as the world's first Christian country since ancient times, Armenia is located in the Caucasus region, bordered by Turkey, Georgia, Iran, and Azerbaijan and culture is a mix of Europe and Asia. Armenia has a lot of museums, concert halls, and theaters.
The country is home to plenty of ancient monasteries. Some of the important monasteries are Geghard Monastery, Haghartsin Monastery, Haghpat Monastery, Tatev Monastery, Akhtala Monastery, Kirants Monastery, and many more. Moreover, Armenia has the world's longest cable car line, and it has a Guinness World Record.
Get fascinated by history, stunned by monuments, astonished by the landscape, and beguiled by down-to-earth locals in Armenia.
For residents: Visa on arrival for Indian and Filipinos
For citizens: Visa on arrival for a stay up to 180 days.
#7. Georgia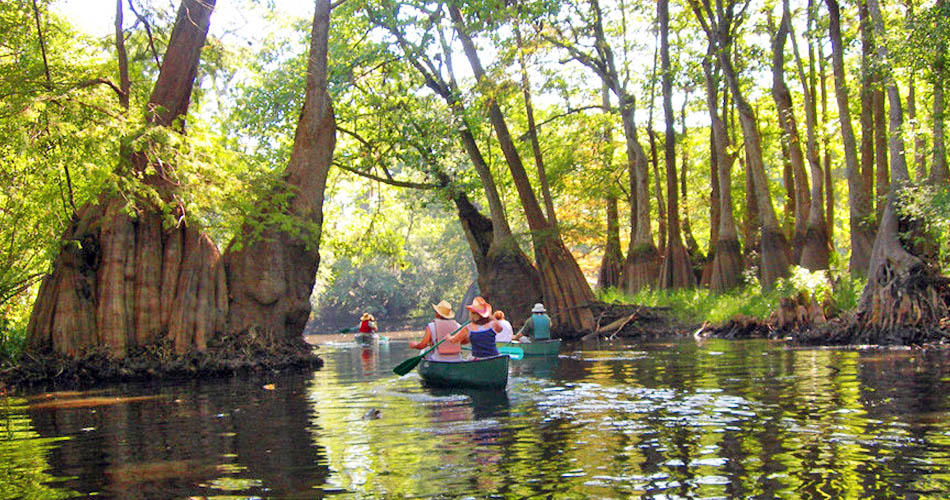 The most famous Visa free countries for UAE residents of the Middle East that is home to rustic streets, scrumptious food, and ancient monasteries. Georgia is the neighbor of Armenia with somewhat the same topography and scenery, with plenty of new things to see and do.
The capital of Georgia, Tbilisi offers great ski resorts and sulfur baths. Akhaltsikhe, State Museum of Georgia, Georgian Museum of Arts, Mtskheta, Svetitskhoveli Cathedral, Borjomi Kharagauli National Park, Stalin Museum, Uplistshikhe, Goris Tsikhe are some of the major destinations in Georgia.
For residents: Visa on arrival for Egyptians, Jordanians, Sri Lankans, and filipinos.
For citizens: Visa on arrival with 90 days stay.
#8. Mauritius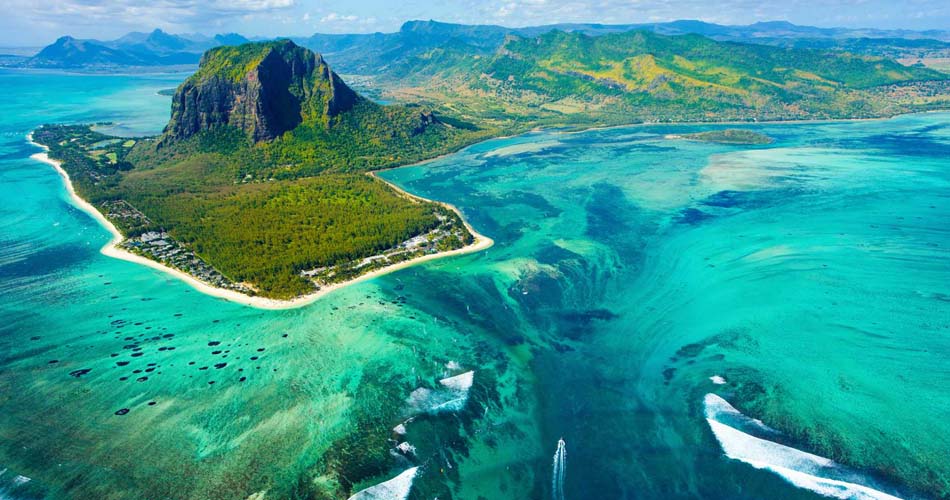 Mauritius is a charming and spectacular piece of paradise located in the Indian ocean. Though most of the island destination offers white sandy beaches, cobalt-blue seas, and luxury hotels, you will find something more here in Mauritius. The island is occupied with geographic variations and historical sites to divert you from the daily grind of beach and pool.
There are plenty of things to see in Mauritius such as Port Louis, Hindu Temple, Waterfalls, Moonscape valleys and mountains, Champ de Mars, Mahebourg, Naval Museum, Pamplemousses Garden, Natural reserves and wildlife parks and beaches.
With sapphire waters, powder-white beaches and luxury resorts, Mauritius is a fairyland made before heaven.
For residents: Visa on arrival for Indians, Filipinos, Jordanians, Sri lankans, and Nigerians.
For citizens: visa on arrival with a stay up to 90 days.
#9. Azerbaijan
Azerbaijan, popularly known as the Land of Fire lies in the crossroads of Europe and Asia. A rich history sleeps in the country of Azerbaijan with evidence of civilizations dating as far back as the late Stone Age. However, the tourism sector has been sleeping for the past few years, but the country's tourist spots are now waving to show the world how pleasurable the state is.
There are plenty of tourist destinations in Azerbaijan. Old generation villages, nature's skyscraper the Caucasus Mountains, and quaint seaside towns are some of the major highlights of this tiny country. The capital city Baku is filled with glitzy architecture and sits on the oil-rich Caspian Sea.
Don't forget to try the scrumptious cuisines of Azerbaijan.
For Citizens: Visa on arrival pro 30 days stay
For Residents: E visa for Sri Lankans, Pakistanis, and Jordanians
#10. Seychelles
Spellbinding beaches are the main attraction of this island, along with the delectable cuisines and serene staycations. Seychelles is a group of 115 islands located in the Indian Ocean with the most unusual exotic scenery. To maintain the charm, mass tourism is not encouraged here. However, the favorable climate and spectacular tourist spots are attracting travellers worldwide.
The capital city Victoria, Victoria Botanical Garden, Museum of Natural History, Le Jardin du Roi, St. Anne Marine Park, Aldabra, Bird Island, Cousin Island, Mahe Island, Beau Vallon Beach, Morne Seychellois National Park, Praslin Island, La Digue Island, etc are the main destinations to cover. However, you can engage in land and water sports when you are in Seychelles. The Island is having an active nightlife to have a blast of a time.
For citizens: Visa on arrival with stay up to 90 days.
For residents: applicable to the residents.
#11. Kyrgyzstan
One of the best Visa Free Countries for UAE Residents, The name Kyrgyzstan itself is new for a lot of the people, but the place is a jaw-dropping beauty. Often termed as the Switzerland of Asia, Kyrgyzstan is a refreshing piece of land with abundant natural beauty.
The capital city of Kyrgyzstan, Bishkek, is filled with soviet style buildings, parks, and alleys. It is the contrast (soviet buildings and scenic beauty) that make the country such a rewarding one to travel. Issyk Kul Lake, Ala Archa National Park, Burana, Song Kul, Tash Rabat, Osh, peak Lenin Base Camp, Karakol, Djety Oguz, and Altyn Arashan are the prominent destinations in Kyrgyzstan.
The spectacular beauty of this country is attracting travelers around the globe.
For citizens: Visa on arrival with free stay up to 60 days
For residents: E visa
#12. Ukraine
Though the country was not under the tourist radar for so long due to political issues, Ukraine is beautiful with charming towns, enchanting waterfalls, and tranquil lakes. Ukraine is a captivating country to visit with rustic villages, scenic countryside, rich history, and quaint architecture.
Kyiv, Kharkiv, Lovers Tunnel, sunflower Garden, Odesa, Lviv, Chernivtsi, Yalta, Carpathian Mountains, etc are the major tourist destinations in Ukraine. Ukraine is absolutely a hidden gem in Europe worth visiting.
For citizens: Visa on arrival
For residents: Not applicable to residents
#13. Serbia
Having been fought over by the Romans, Ottomans, Hapsburgs, and others in the past, Serbia is now a culture rich country welcoming tourists around the globe. Serbia has its unique charm to get people addicted to this country. From nightlife to the picturesque spot, everything has its beauty in Serbia.
Belgrade, Subotica, Novi Sad, Zlatibor, Studenica Monastery, Derdap National Park, Prizren, Kopaonik National Park, Nis, Devil's Town are some of the prominent destinations in Serbia. Oh, this country has some good skiing and nightlife too.
For citizens: Visa on arrival with stay up to 90 days
For residents: On arrival visa for Indians
#14. Thailand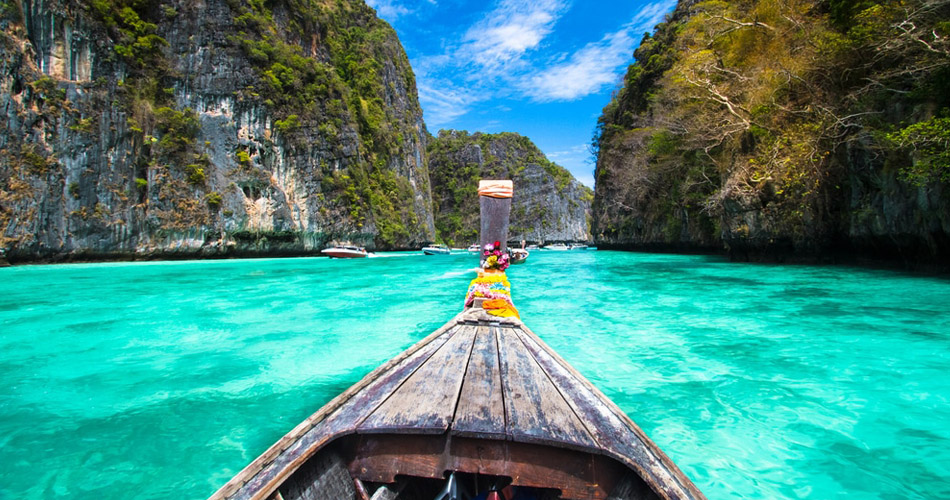 From the glittering Buddhist temples to the idyllic tropical beaches, Thailand is a generous and warm country with deep-rooted culture. Traveling to Thailand is a brilliant idea as you can experience different topography such as paddy fields, hills, and beaches under one roof. It is truly a miraculous country with so many exciting things in each corner.
Thailand Islands, Chiang Mai, Bangkok, Khao Sok National Park, Pattaya, Ko Samui, Ayuthaya, Kanchanaburi are some of the famous destinations in Thailand.
For citizen: Visa on arrival with stay up to 30 days
For residents: Applicable to other citizens with UAE residence.
#15. Maldives
The Maldives is heaven in all ways. The pristine beaches, white powdery sand, luxurious resorts, delicious seafood makes this island destination a fantastic experience for the vacation. Maldives tours are incredibly economical and lucrative for a perfect family and romantic holiday.
More than the touristic locations, Maldives is all about experiences. You can enjoy water activities such as scuba diving, snorkeling, jet ski, etc. You can also swim with sharks if you want.
Have a holiday of a lifetime in the Maldives with impeccable hospitality, adrenaline rushing underwater activities and crystal clear beaches.
For citizens: Visa on arrival with 30 days
For residents: applicable to others in UAE as well.
We have amazing tour packages to all these Visa Free Countries for UAE Residents. Just call us!