Popularly known as God's Own Country, Kerala is the southernmost state of India. The state is well known for its pristine locations. From lush green tea plantations to the serene beaches, Kerala is heaven for travelers around the world. But why Kerala from Dubai? The proximity to reach Kerala from Dubai with frequent flights makes it an ideal destination for both the residents and the expats. To add spirit to the explorer in you, we have compiled a list of Top Tourist Attractions in Kerala.
Munnar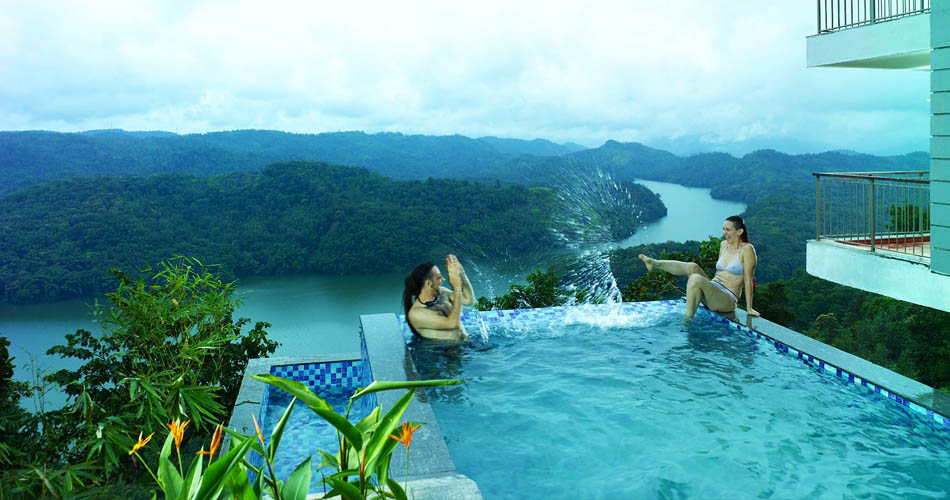 The sprawling tea plantations, scenic waterfalls, misty hills, exotic flora, and fauna make Munnar a must-visit destination in Kerala. Munnar offers a wide range of accommodations surrounded by picturesque nature. There are trekking options for adventure enthusiasts as well.
Allepey
One of the most tranquil and serene things to do in Kerala is to hop on to a houseboat for a backwater journey. The houseboat services are available in Alapuzha (the world-famous backwater destination), Kottayam and Kollam. You can have a houseboat staycation in the middle of the lake and enjoy the delicious Kerala cuisines on board.
There are plenty of resorts and homestays along the backwaters which will give you an enchanting halt.
Varkala
Varkala is known as one of India's best beaches. The overall outlook of the Varkala is definitely going to take your breath away. The long winding stretch of the cliff has the views of Arabian sea. The cliffs are lined with coconut trees, hotels, guest house, and boho shops. You can reach the beach area by the stairs leading down from the clifftop.
Kovalam
Kovalam is another beach destination which is famous for shallow waters and low tidal waves. The destination came to limelight when the hippies arrived at this place during the 1970s. From then, Kovalam has transformed into a splendid beach destination from an ordinary fishing village. There are plenty of hotels, resorts, and cafes in Kovalam that gives a boho vibe.
Gavi
Gavi is a scenic and pristine location situation in the forests of Pathanamthitta district. The place became popular once 'Alistair International' the world acclaimed tourism major listed Gavi in leading eco-tourism center and a must-visit location in India. Gavi has opportunities for trekking, wildlife watching, outdoor camping in specially built tents and night safaris.
Fort Kochi
Kochi is a growing metropolis that has an eclectic influence from the Arabs, British, Dutch, Chinese, and Portuguese. The city has a vibrant culture with huge shopping malls and amusement parks. There are architectural hubs and other historical sites that attract a lot of tourists around the globe.
Periyar National Park
Periyar National Park is one of the most popular national parks in south India. Known for the wild elephants and thick jungle, the park is open all the year-round even during monsoon season. There is 30-minute elephant safari ride in the forest apart from the boat safari on the lake. There are other eco-tourism activities for tourists in the Periyar National Park.
Jatayupara Earth's Center
Jatayupara Earth's Center is an ambitious project opened in late 2016. Themed on the Hindu epic The Ramayan, this park is spread over 65 acres with a 200-foot-long landmark sculpture of Jatayu. There are more than 20 activities to do here- a 6D theater that shows the battle between Jatayu and Ravan, a virtual reality museum, an Ayurvedic healing cave, and cable car (aerial tramway) to transport visitors up.
When are you planning to have a trip to Kerala? If you do, just let us know, we will make the best tour packages to Kerala from Dubai to visit these top tourist attractions in Kerala.