All set to travel? Excited? But did you pack your luggage correctly? It is mandatory to do some research on what you are and what you aren't allowed to take before you travel. However, U.A.E. airport has certain baggage rules; if not followed, you are going to land in huge troubles. Here's what you need to know about Dubai airport baggage rules 2019.
Bag Shape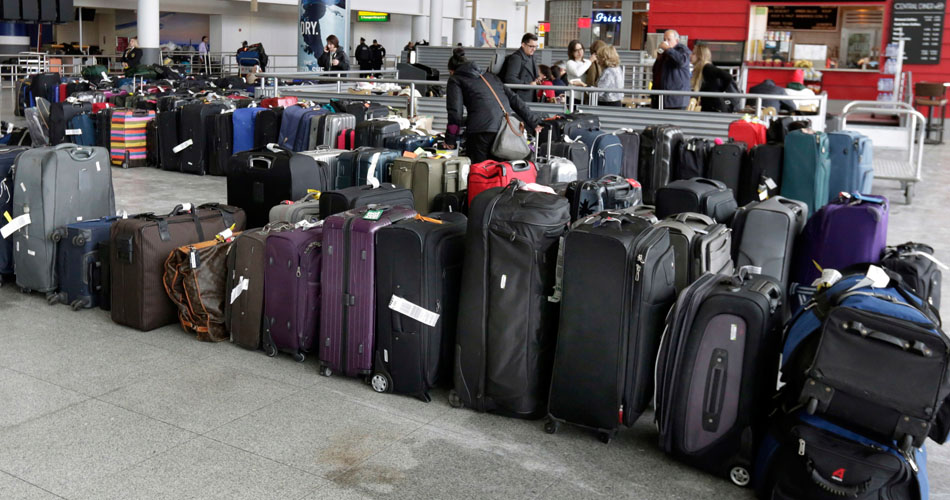 All check-in bags should have one flat surface. Round, irregular shaped, and long-strapped bags are not allowed inside the flight as it can cause blockages and hence delays the handling process.
Make sure you take a properly sealed rectangular-shaped luggage, flat bottom handbags, or boxes while you travel, else you will be subjected to stoppages or cancellation.
Bag weight
Only two pieces of baggage are allowed for international travel, with the total weight not exceeding 32kg. However, it varies by airline. Consult and clarify this with the airline you are traveling to avoid further confusions.
Baggage larger than 90cm long, 75cm high and 60cm wide should be checked on oversized baggage counter as it won't be accepted in the standard baggage belt.
Hand luggage
Airlines accept two types of bags- a shoulder bag (purse, laptop bag, backpack) and a small cabin bag. The cabin bag should have a maximum length of 56 cm, the width of 45 cm and a depth of 25 cm.
Liquids
The liquid items should be sealed in a plastic bag and can't be more than 100 ml.
Banned items
Narcotic drugs like Hashish, Cocaine, Heroin, Poppy Seeds, Hallucination Pills, etc.
Goods from boycotted countries
Products from Israeli origin
Cooked foods
Duplicate currency
Crude Ivory and Rhinoceros horn
Three-layer fishing nets
Gambling tools and pieces of machinery
Radiation polluted things
Any materials (Printed publications, oil paintings, photographs, pictures, cards, books, magazines, stony sculptures, and mannequins) that harm the Islamic teachings and decencies.
Other materials which are prohibited under the authority of U.A.E. customs laws.
Planning to travel soon? Call us for tour packages!