You don't need a visa, insurance, or bank balance to travel these places; they are all in UAE. However, we can send our representative as a tour guide with you (only if he is willing). So, here are the main Haunted Places In UAE.
DISCLAIMER- This blog is not for faint hearts.
Al Jazirah Al Hamra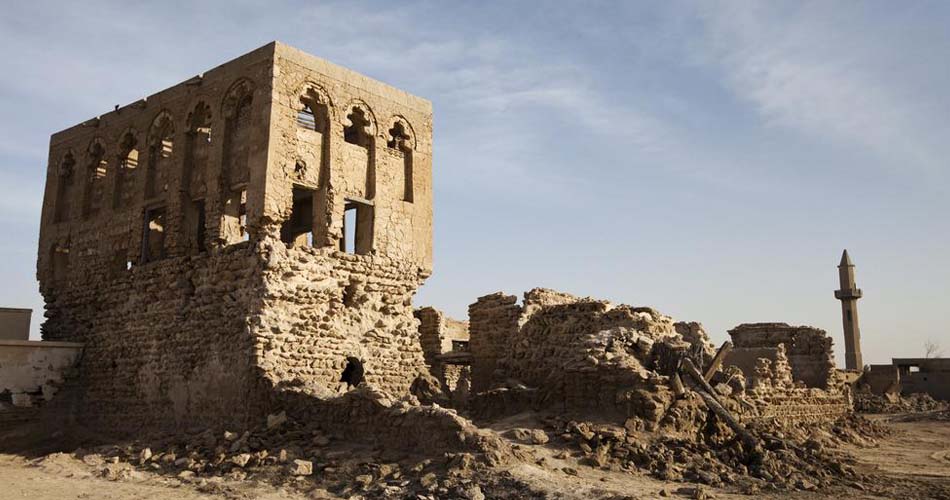 The abandoned village of Al Jazirah Al Hamra is famous for its eerie silence and the presence of jinn. The place once inhabited by three indigenous tribes is now ruled by some jinns who are known to come out by nightfall. Located to the south of Ras Al Khaimah, this place is just an hour drive from Dubai.
Al Qasimi Palace
One of the most expensive palaces in the UAE is nothing but a haunted ruin right now. Built almost 25 years ago on a with the budget of AED 500 Million, this Al Qasimi palace is abandoned for 20 years now. Go near this mansion, and see the faces of children standing, staring at you at the windows of this palace. I mean the locals claim so.
Building 4 – Jumeirah
Building 4 of Jumeirah is believed to be haunted by some terrible supernatural forces. The Filipino witnesses who resided in this house reported groans of a man, the cries of a baby and other paranormal activities, which made the locals scared to even pass by, due to the fear of possession.
The Pan Emirates & The Tunnel
This place itself looks creepy, because of the eerie ambiance of the tunnel and the neighboring buildings on the same road built right in front of an old cemetery. However, people have reported the feeling of someone standing beside them when no one is standing there. Well, need more investigation for this place!!!
Al Khail gate in Dubai
Building 33 at Al Khail gate was completed in 2011 and was first occupied by workers of a food chain company. Unfortunately, they started experiencing paranormal activities like the disappearance of personal belongings, moans, and cries that are prevalent at night, which made them vacate the house just six days after they moved in.
We can escort you to these places or anywhere else in the world. Just call us for more details!